Operation Ganga, Govt. Sources & All You Need To Know If You Are Stuck In Ukraine
Prime Minister of India Narendra Modi convened a high-level meeting along with External Affairs Minister of India Dr. S. Jaishankar on the Ukraine crisis. The Centre has informed that 4 Union Ministers will be travelling to neighboring countries of Ukraine to facilitate the students' safe passage. Minister of Civil Aviation Jyotiraditya Scindia is set to handle Operation Ganga evacuation from Romania and Moldova borders. Minister of Law & Justice Kiren Rijiju will be at Slovakia border, Minister of Housing & Urban Affairs Hardeep Singh Puri at Hungary border and Minister of State in the Ministry of Civil Aviation (Retd.) General VK Singh at Poland- will coordinate the evacuation mission and provide aid to Indians stuck near borders of Ukraine.
Here are some sources that will help the Indians stuck in Ukraine-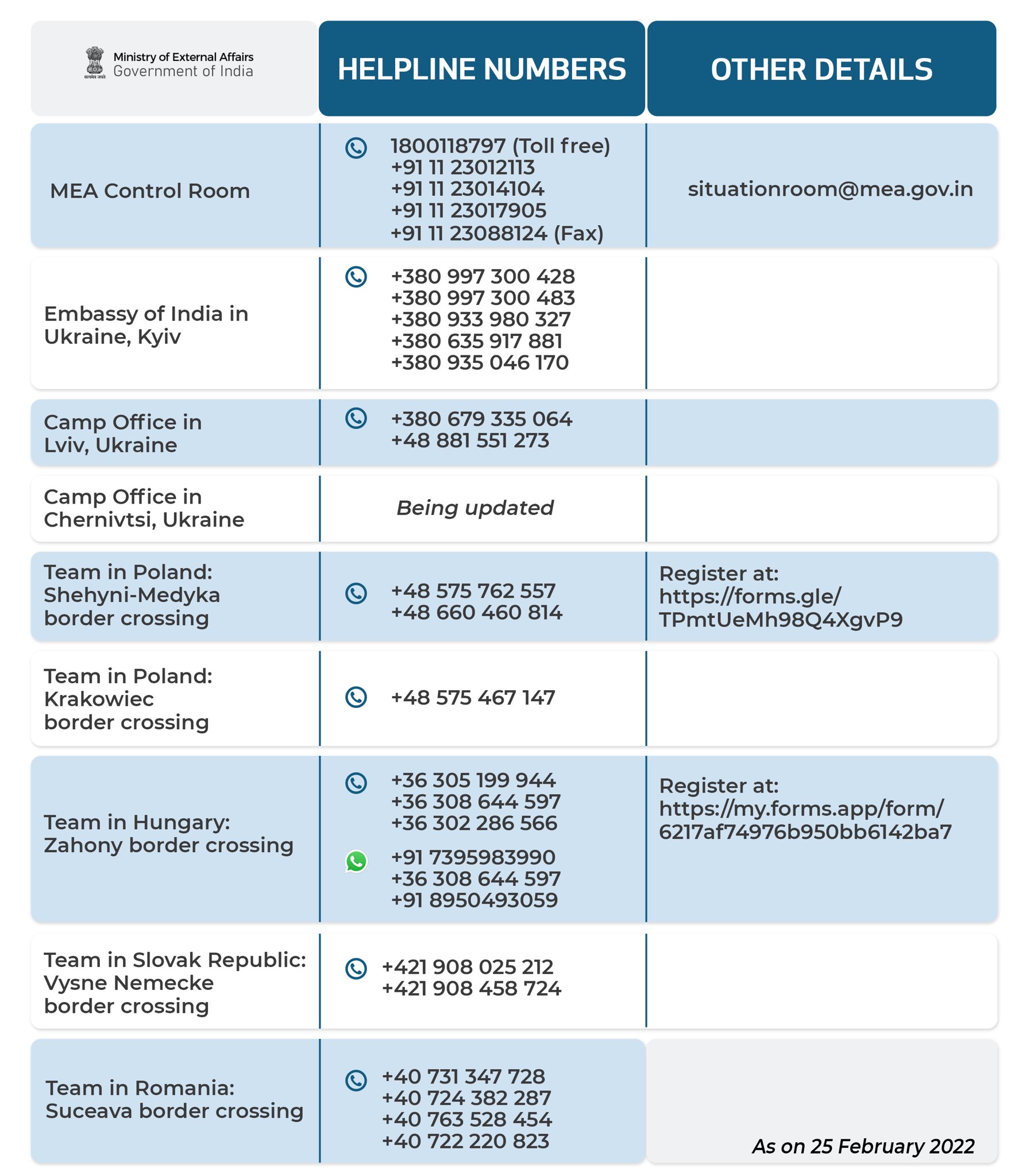 Approximately 13,000 Indians are in Ukraine as of now, Civil Aviation Minister Jyotiraditya Scindia, who received the evacuees at the Delhi airport, said. India on 27 February 2022 evacuated as many as 688 more nationals from war-hit Ukraine on three Air India flights and said it was in touch with the other countries in that region to ensure the return of all its stranded citizens as concerns mounted over their safety. IndiGo also said it will operate two flights to Budapest via Istanbul on 28 February & 1 March 2022 from Delhi to bring back Indians. The first evacuation flight from Bucharest with 219 people on board had landed in Mumbai a day earlier under Operation Ganga and many of the returnees reached their home states.
The Ukrainian airspace has been closed for civil aircraft operations since February 24 morning when the Russian military offensive began. Therefore, the Indian evacuation flights are operating out of Bucharest and Budapest.